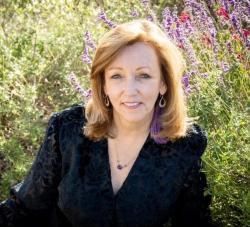 Rev. Karen Romestan is an ordained Unity Minister and our Spiritual Leader. She has a desire to connect personally with all of our members and attendees so she can support their spiritual journeys. Rev. Karen also offers spiritual counseling and she is trained in spiritual-direction through Perkins Seminary at Southern Methodist University. If you would like to meet with her, please complete our online "Contact Us"; form or call theoffice at 706-738-2458. She is available for in-person meetings on Wednesdays and Sundays after our celebration service.
Rev. Karen's path to Unity of Augusta began in Florida where she was introduced to Unity teachings. She then moved to Dallas, TX, where she served Unity on Greenville for 11 years and was minister for 8 years. Karen now resides in South Carolina and enjoys living closer to her family, including three precious grandchildren. Just when Unity of Augusta was searching for its next spiritual leader, Karen was open for her next church to serve; it was perfect timing and a perfect match.
Rev. Karen values equity for all beings and she endorses the values that we recite each Sunday: "Unity of Augusta is Accepting, Affirming, Committed, Kind, Practical and Welcoming"
Join Rev. Karen and Unity of Augusta Spiritual Community each Sunday at 11:00am for the in-person and on-line celebration service. You will find us online at Unity of Augusta's Facebook page.
Our Vision Statement
Centered in love, we are a spirit-filled community, touching lives and illuminating the world.
Our Mission Statement
To awaken and celebrate the Christ-Consciousness in all people.