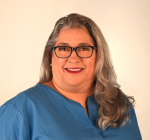 Kathi Dickson is a certified Child Development Specialist, serving the Youth & Family Ministry at Unity of Augusta since 2001. Kathi is a passionate advocate for empowering our children and teens as they embark on their spiritual paths, encouraging a growth mindset with positive Unity teachings of Practical Christianity and providing opportunities for leadership and service in the community.
Unity of Augusta is committed to providing an accepting, safe, and family-friendly environment where children and youth can express and explore their spiritual nature. This spiritual program engages and inspires all ages by inviting the Divine potential in each individual to grow and expand. Age-appropriate learning and opportunities for exploring spirituality are provided through various methods – technology, theater, music, games, arts and crafts. Fun!
One of the founders of the Unity movement (Myrtle Fillmore) made it very clear that our goal for the children is not to simply entertain them, but to empower them to be who they were truly meant to be.

The children's version of Unity's 5 Basic Principles: 
God is all good and active in everything, everywhere.

I am naturally good because God's Divinity is in me and in everyone.

I create my experiences by what I choose to think and what I feel and believe.

Through affirmative prayer and meditation, I connect with God and bring out the good in my life.

I do and give my best by living the Truth that I know. I make a difference!
 Our Sunday Youth Program occurs each Sunday morning, beginning at 11AM in the Sanctuary Building. The Youth will receive a special blessing by the congregation and then proceed onward to their Sunday Experience, which generally lasts until 12:15 PM. 
 UniTots (Infants & Toddlers)
 Our precious infants and toddlers are physical learners, relying on their sense of touch to grasp new ideas and concepts.They discover the world best when they're using their hands or bodies. Our nursery is a light-filled, safe and enriching space designed for Littles to express and enjoy themselves.
UniKids (Preschool Aged 3-5):
These children like to try things for themselves. They will want to explore and ask about their surroundings. Their interactions with family and those around them will help to shape their personality and their own ways of thinking and moving. They may be silly, loud, active and social.
Elementary (Aged 6 to 10):
As children enter school-age, their abilities and understanding of concepts and the world

continue to grow. At this stage, children are starting to build relationships with other children and adults. They are adapting to the rules and routines of school life and are commonly concerned with anxiety, bullying, cheating, fighting and friendships. They like to move around and are learning to read and write. They understand stories literally rather than in abstract thinking.
The Teen version of Unity's 5 Basic Principles:
 1. GOD IS. There is one power and one presence active in the Universe and in our life, God.  God is the Source, life-affirming and present everywhere.
2. I AM.  We are spiritual beings, created in the likeness and image of God. The spirit of God lives within each person; therefore, all people are inherently good, created in a state of original virtue.
3. THINK IT.  Our thoughts give shape to our reality.  "Thoughts held in mind produce after their kind."  Mind is a connecting link between God and the individual. 
4. PRAY IT.  There is power in affirmative prayer, which we believe increases our awareness of God.  Prayer is a conscious conditioner that attunes and aligns our thoughts with God-Mind.
5. LIVE IT.  Knowledge of these spiritual principles is not enough. We must live them in Loving Service to the World.
Credit goes to Richard Croker for the video montage and the sunrise meditation photo.
 Uniteens (aged 11-13)
U'-ni-teen: n., an adolescent (teen or preteen) Unity Truth student seeking to develop self-identity amidst rapid physical & emotional changes.
Uniteens are teens in grades 6, 7, 8 or equivalent who come together to learn Unity Principles & how to apply them to daily life challenges, share friendly fellow-ship in a safe, accepting & non-judgmental environment and to be supported in their spiritual growth & development.
When Do Uniteens Meet?
Uniteen groups meet on Sunday mornings at 11AM in the Sanctuary building for a weekly spiritual experience. In addition, there are planned social activities, fun outings, service projects & regional retreats. The events & activities outside of regular Sunday meetings help bond the group & provide opportunities to practice & apply spiritual principles to daily life.
  Y.O.U. (Youth of Unity; Aged 14-18)
The Youth of Unity (Y.O.U.) is an international youth group for teens aged 14-18 (or equivalent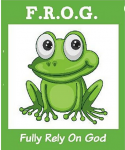 to HS grades 9-12).
Y.O.U. is a program that is youth-led and adult-guided. It is designed to encourage and support the youth in being responsible for their own classroom experiences.
 Y.O.U.ers meet on Sunday mornings at 11AM for deep spiritual exploration, fellowship, and an accepting environment. Y.O.U. lessons are typically led or co-led by the teens and include prayer, the Daily Word, meditation, breakout groups, activities, and opportunities for leadership. In addition, Y.O.U. groups frequently plan social activities, service projects, and lock ins, and participate in the three regional retreats and a yearly international event. Y.O.U. focuses on empowering teens to live Unity Principles through leadership and service. 
Welcome to Unity of Augusta's Youth and Family Program!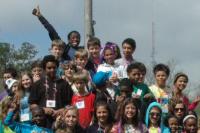 Unity recognizes that there are many expressions of family life. All are welcome here. Unity creates an affirming environment that fosters positive self-image, personal responsibility and unconditional love and acceptance.
Unity of Augusta:
Beholds all children as whole and perfect expressions of God.

Provides spiritual education based on Unity's 5 Basic Principles.

Empowers children & teens to fulfill their divine potential by using these principles as they learn & grow in their daily lives.

Teaches kids about prayer & meditation and invites them to experience a loving God.

Is actively co-creating a spiritual community with our kids, teens, and families that is safe, supportive, and fun!
Our Sunday Youth Program occurs each Sunday morning, beginning at 11AM in the Sanctuary Building. The youth will receive a special blessing by the congregation and then proceed onward to their Sunday Experience, which generally lasts until 12:15 PM. 
Special Programs (Youth 5th Sunday Service, community service projects, outings and participation in Regional events and retreats) are planned regularly throughout the year to provide outlets for spiritual enrichment, youth development, play, and community building.
Tips for Conscious Parenting:
Most parents don't fall into just one parenting style — and it's even more rare in two-parent households to have both be on the same page. No matter your style, here are some ways you can incorporate conscious parenting techniques:
1.    Talk to your kids
The next time your kids do something "wrong," take a moment before you hand out the punishment. Ask them to explain what happened. It may not change the consequences, but it will make them feel more heard.
 2.    Do the Inner Work
Conscious parenting means being aware of your own emotional hurts and parenting yourself, first and foremost. In taking time for reflection, you'll become aware of your patterns and how they impact your parenting style.
 3.    Set clear boundaries
Don't think that conscious parents just let their kids do whatever they want. Part of this parenting style is communicating what is acceptable and why. When your children violate a boundary, reinforce it. Remind them that what they did isn't okay and why.
 4. Accept how things are 
New parents — especially type-A parents — often have a hard time accepting the messiness and unpredictability of parenting. Your kids are individuals, whether you love it or not — but you can love them no matter what. Accept that while things may not be perfect, they are what they are, and move forward without making the situation, your kids, or yourself wrong for it.   
There are many types /  commitment levels that will allow you to support our ministry. Please complete the volunteer form below and Kathi will be in touch with you.